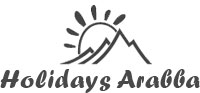 Summer & winter activity in the heart of Arabba - Hotel
MALITA
& Garni
SERENA
are your home on vacation!



Mountain bike tours in the Livinallongo del Col di Lana valley
Thanks to its central location, Arabba is the ideal starting point for countless mountain bike tours in the heart of the famous Dolomites
Discover the mountain by mountain bike
In our hotel in Arabba every cyclist finds its ideal path just in front of the door.
Discover the beauty of nature in the Dolomites through blooming meadows, beautiful forests and antique farms.
Bring your mountain bike back to its natural habitat and conquer the peaks on two wheels. Your pride and the beauty of the panoramic views will increase together with the altitude. Starting from Arabba you have the possibility to undertake the famous MTB guided tour around the Sella Group.

Tours are also suitable for less trained people thanks to the possibility to accomplish the ascents of the passes Pordoi, Sella, Gardena and Campolongo by bringing the mountain bike on top with the help of the lift facilities.

For families and those seeking relaxation and harmony there are pleasant excursions surrounded by fantastic scenery, where you can admire wonderful views and breathe in the fresh mountain air.