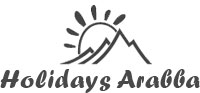 Summer & winter activity in the heart of Arabba - Hotel
MALITA
& Garni
SERENA
are your home on vacation!



Veneto is a paradise for cyclists - Bike holidays at the foot of Passo Pordoi
Guest of the Hotel Malita, in the centre of Arabba, benefit from the possibility of having fun on the streets of the Ladin valley.
Hotel Malita & Garni Serena, in the centre of Arabba, offers bicycle-lovers the possibility to enjoy themselves in both the streets and in the midst of the paths of the Ladin valley.
Cyclist lovers can attempt the paths and streets taken by their most famous colleagues at the "Giro d'Italia", racing down passes considered as the most beautiful spots in the Dolomites. Giau, Fedaia or the famous passes of the Sella tour are definitely worth an attempt. Put your preparation to the test!

To satisfy the needs of every cyclist, the Hotel Malita is equipped with a laundry area enabling to wash and dry clothes in a short time and a guarded bicycle storage room, where you can leave your bicycle up to the next exciting cycling tour.

If you don't want to separate from your beloved bicycle for even one night, Hotel Malita allows you to share your room with it.